Coffee
LINE UP
Organic dandelion cereal coffee
A simple and mild coffee flavored beverage made by roasting organic dandelion with organic spelt flour (old wheat) and organic chicory. The product is not bitter or astringent because it does not contain caffeine and is safe for pregnant women and children. Milk or soy milk can be added to get the flavor of café au lait (coffee with milk) and is also used as an ingredient to prepare sweets. No chemicals or additives are not used during the production process. Sweeteners from animals such as lactose or flavors such as coffee are not used. A 100% natural & organic drink that is delicious when cold or hot.
Content
50 g
Ingredients
Organic spelt-wheat, organic chicory, and organic dandelion
Single item JAN
4571387040201
View All
| | |
| --- | --- |
| Country of origin | Poland |
| Brand name | Bottega Baci |
| Storage method, precautions | Avoid direct sunlight and store at room temperature |
| Allergies of 7 items | Wheat |
| Best before date | 900 days |
Customer comments
・The cat is cute.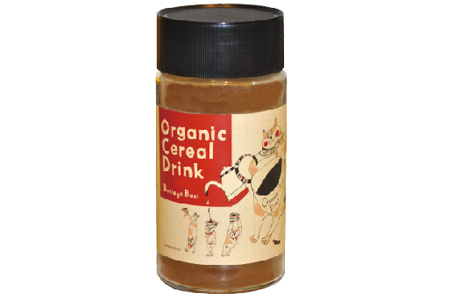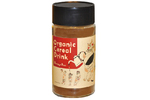 Organic cereal coffee mix
100% natural & organic cereal coffee with roasted cereals. A non-caffeine product ideal for pregnant or breastfeeding women, people with a weak stomach, children, and elderly. A very delicious tiramisu ice cream of Ristorante can be prepared by adding cereal to with Vanilla ice cream.
Content
100 g
Ingredients
Organic rye, organic barley, organic malt, organic chicory, and organic fig
Single item JAN
4571387040171
View All
Country of origin
Poland
Brand name
Bottega Baci
Ingredients
(per 100 g)
Energy 362 kcal, protein 3.7 g, carbohydrate 81 g, fat 0.2 g, sodium 0.07 g, and dietary fiber 10 g
Storage method, precautions: Avoid direct sunlight and store at room temperature
Storage method, precautions
Storage method, precaution
Best before date
900days